50+years of overlapping careers: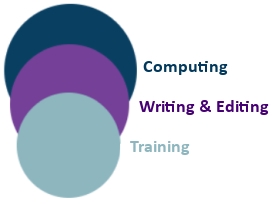 Programming, IT Management and Software Publishing
Editing and Writing
Media Skills, Interpersonal Skills and Leadership
After a traditional IT progression from programmer to IT manager, I became a management skills trainer for ICL (which was absorbed into Fujitsu in the 1990s). After a few years, I returned to the field as a project manager. Then, in 1979, I helped relaunch a struggling Personal Computer World magazine, quickly becoming editor. in 1981, while continuing my writing and editorial consultancy roles, I co-founded Caxton Software - best known for publishing the Cardbox database, the Touch 'n' Go typing tutor, and the BrainStorm 'ideas processor' (which I first wrote in Intel's 8080 assembly language in 1981). In 1988, Martin Banks and I started Press Here Media Skills Training, which nicely complemented my writing, editing and software activities. We ran our last course together in 2014.
Here are some logos from my history: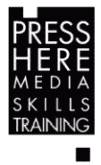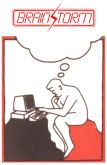 I've media-trained well over 3000 delegates, written for over 40 publications, have edited a number of magazines and won the Times/HP Columnist of the year three years running, having been a finalist in the previous three years. These days, my technical abilities are mainly focused on creating and maintaining websites. This is very much at the 'hobby' level.